Well hello, friends!! I hope you all are doing good. Being safe and sound during this ongoing pandemic. Isn't it strange people get frightened nowadays when they about the word cough or someone coughing and sneezing. Because these are the symptoms that are leading to Coronavirus. But no need to worry!
As the weather is changing most of you must be having a dry cough. There is no need of going to the doctor but instead, you can get rid of dry cough at home also. I'll be sharing with you some best ways to treat dry cough at home. But before that let me know something about the dry cough.
What is a dry cough?
A dry cough is a type of cough that doesn't produce any sputum or phlegm. It can be caused by allergies and dusty environments. A dry cough is like – you feel as if something's got stuck in the throat but you can't get it out even with continuous coughing.
How to prevent a sore throat from progressing into a Cough?
The most basic thing one has to do to prevent a sore throat from getting into a dry cough is to do a lot of warm saline gargles. Along with drinking warm water achieving the lozenges and you know avoiding the cold food or oily spicy food can prevent a sore throat from getting into a cough.
Causes of dry cough-
The most common cause of dry cough is allergy especially pollution and allergy. They are the most common cause of dry cough lasting for more than one week.
Second is asthma, whenever there is a season change, whenever there is winter, or whenever there is a rainy season, the asthmatic attack can also cause dry cough for almost lasting more than a week.
The most common thing one has to do is avoid clearing the throat. The more you clear the throat, the more you will get the cough. Apart from that drink warm water. Have cough suppressant. One can also have cough suppressant which in turn access those injuries as well as suppresses the dry cough. Syrups can also help you recover from the dry cough.
But as you know syrups have side effects, so why not go for some home remedies. Down here I am presenting you with some of the home remedies which will help you get rid of dry cough easily and quickly t home.
Here a few home remedies to get rid of irritating dry cough-
1) Gargle Saltwater –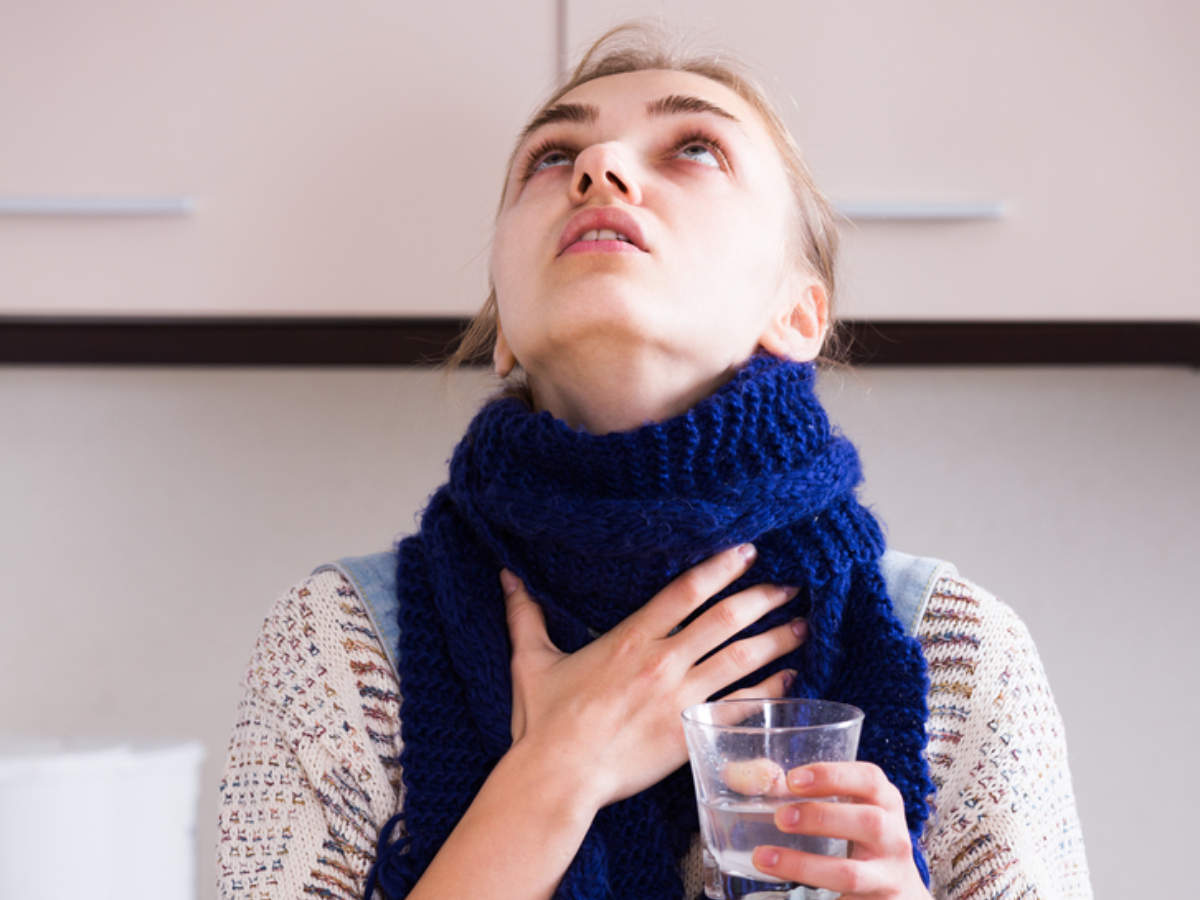 One of the most common remedies is to gargle with warm saltwater. Saltwater can help ease the discomfort caused by a cough. It will also help treat sore throat through osmosis.
*You will need :
*I teaspoon of salt
*8 ounces of warm water
*Stir the salt into water until it is thoroughly dissolved. Gargle for 15 seconds, spit and repeat with the remaining water. Rinse with plain water afterward.
2) A spoonful of Honey
An excellent alternative remedy to treat cough and can be used by both adults and children alike.
Note – Children below 2 years of age shouldn't be given due to the risk of botulism.
*You will need-
*I teaspoon of organic, raw honey.
*Take 1 tablespoon of honey 1-3 times daily as needed to control coughing. Take immediately before bed if a cough is disturbing your sleep. For children, you can adjust the dosing to 1 teaspoon up to 1 tablespoon.
3) Ginger
It is one of the best natural cures for a dry cough. Ginger has anti-inflammatory properties and helps soothe irritation caused by a sore throat.
*You will need –
*Fresh ginger
*Cut fresh ginger into small pieces, crush it if you like. Add it to a cup of water and bring to a boil. Drink it once it's cooled. Try drinking this herbal solution at least thrice a day for relief from nonstop coughing, sore throat, and even congestion.
4) Turmeric & Black Pepper
Turmeric has a therapeutic effect on coughs. Due to its high curcumin content, turmeric is quite effective in treating viral infections like cough and cold.
*You will need
*1 teaspoon of turmeric
*1 teaspoon of black pepper
*Add one teaspoon of each fine turmeric powder and black pepper to a cup of boiling water. Boil this for about two to three minutes or until it comes down to half.
You can also add a little honey to this solution and take it thrice a day for quick relief from dry cough.
5) Garlic
Garlic can be one of the best herbal cures for coughs. The active compound allicin in garlic has anti-microbial, anti-bacterial, and antiviral properties. Allicin which is responsible for the pungent odor of garlic has a number of health benefits. It also boosts the Immunity system.
*You will need –
*2-3 cloves of garlic
*1 teaspoon of oregano
*Put 2-3 cloves of garlic in a glass of water and boil it. Add a teaspoon of oregano to the mixture. Add some honey once cooled off and drink it.
Video-based content on ways to treat dry cough at home | Top Home Remedies
Channel source- Respiratory Therapy Zone
End of the line –
So, friends, these are the top 5 home remedies to get rid of dry cough. Also, avoid going to public places as the infection can increase because, during the flu season, cold, cough, and fever are extremely contagious and can worsen your condition.
Get medical attention if your sore throat lasts for more than 5 days, your neck starts to swell or you get body pains and cannot handle the aches.
Stay safe stay corona free!
Stay tuned for the upcoming health blogs.